---
A citizen journalist in Florida is documenting how hospitals reportedly packed to the brim with Covid patients are mysteriously empty.
(Article by Adan Salazar republished from InfoWars.com)
In a thread by Twitter user @drshayphd, she visits various area hospitals that media reports claim are supposedly filled with Covid patients.
"So the Associated Press wrote an article saying that Cape Canaveral, FL hospital is bursting at the seams with Covid patients," the journalist tweeted Monday.
"I had to go see for myself, so I drove there. The first set of pictures are of the hospital's parking. More to follow."
The journalist was referring to an AP report out of Cape Canaveral which claimed Florida was seeing peak hospitalizations. (The location of the report later changed to "Orlando").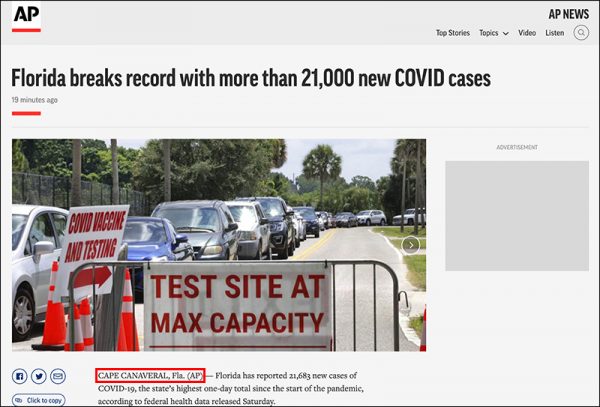 Next, the journalist visited three other hospitals in the area, Parrish Hospital, Viera Hospital and Rockledge Hospital.
All three had minimal activity and vacant parking lots, far from the image portrayed by the mainstream media.
To be clear, the journalist says she believes in Covid, just not the horror stories about hospitals being packed out.
Responding to another article about hospitals in Brevard County, Florida, having so many patients they had to activate a tent ward, the journalist pushed back with her own photographic evidence.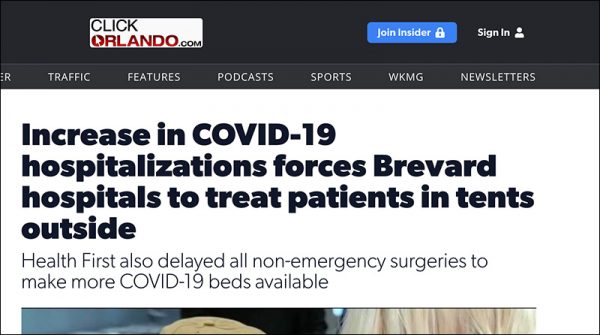 On Friday, the journalist released photos from inside a hospital, showing little to no activity.
The journalist's reporting mirrors a similar effort conducted during the height of the coronavirus pandemic in 2020, where numerous citizen journalists ventured to local medical wards and documented barren hospitals, as the mainstream media claimed they were filled with sick or dying patients.
The journalist is calling on others in the Florida area to go out to their local hospitals and help dispel the establishment narrative.
Read more at: InfoWars.com and Truth.news.