10/18/2023 / By News Editors
---
Brooke Goldstein, executive director of the pro-Israel litigation fund the Lawfare Project, on Wednesday shared an edited 2018 video of a cartel executing two men and tried to pass it off as footage of "Palestinian Hamas Nazis" cutting the "unborn child" out of a pregnant woman.
(Article by Chris Menahan republished from InformationLiberation.com)
Goldstein said the video shows "what Palestinian Hamas Nazis do to a pregnant woman."
In fact, the footage was actually a man having his heart cut out (WARNING NSFL LINK).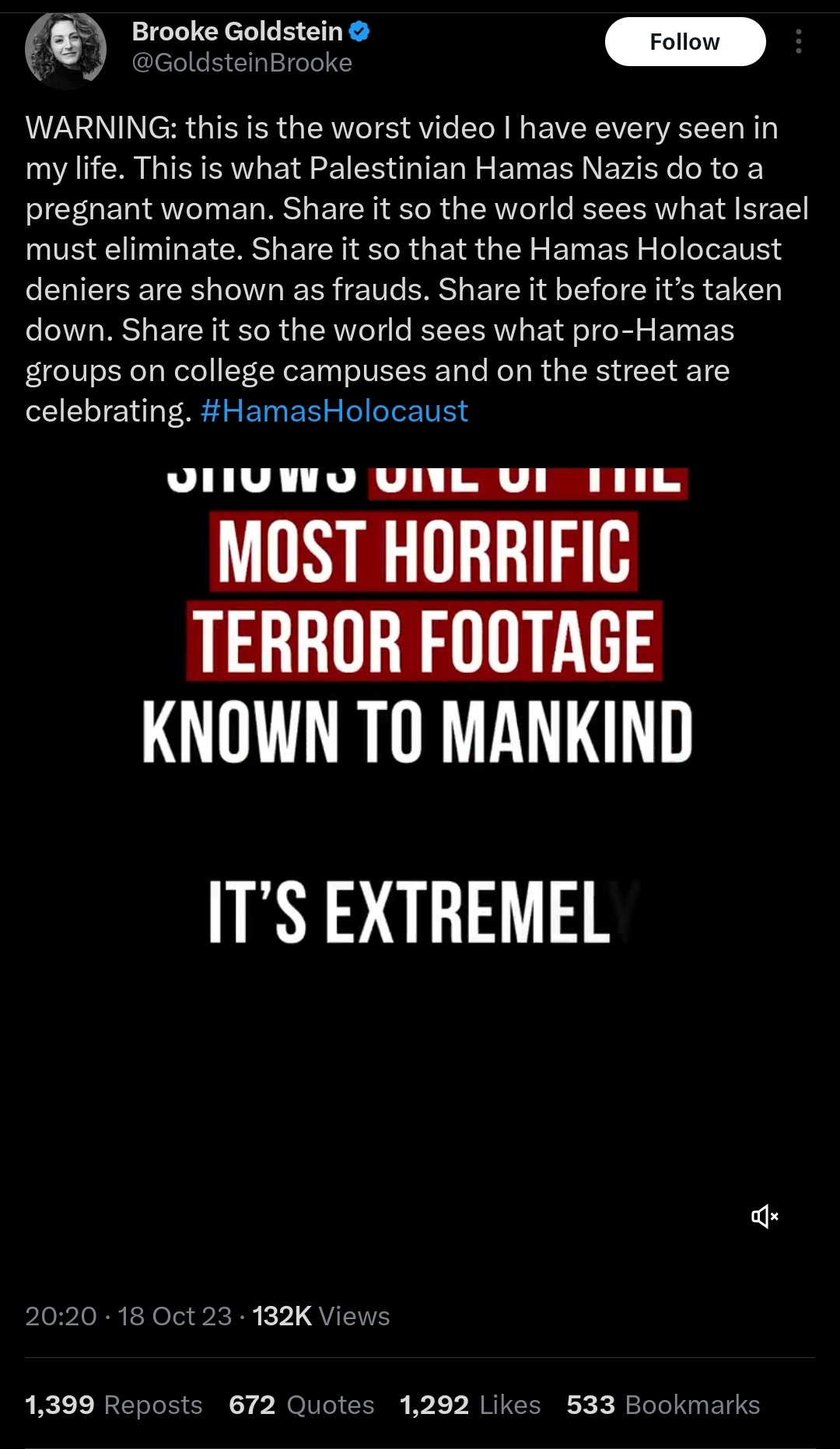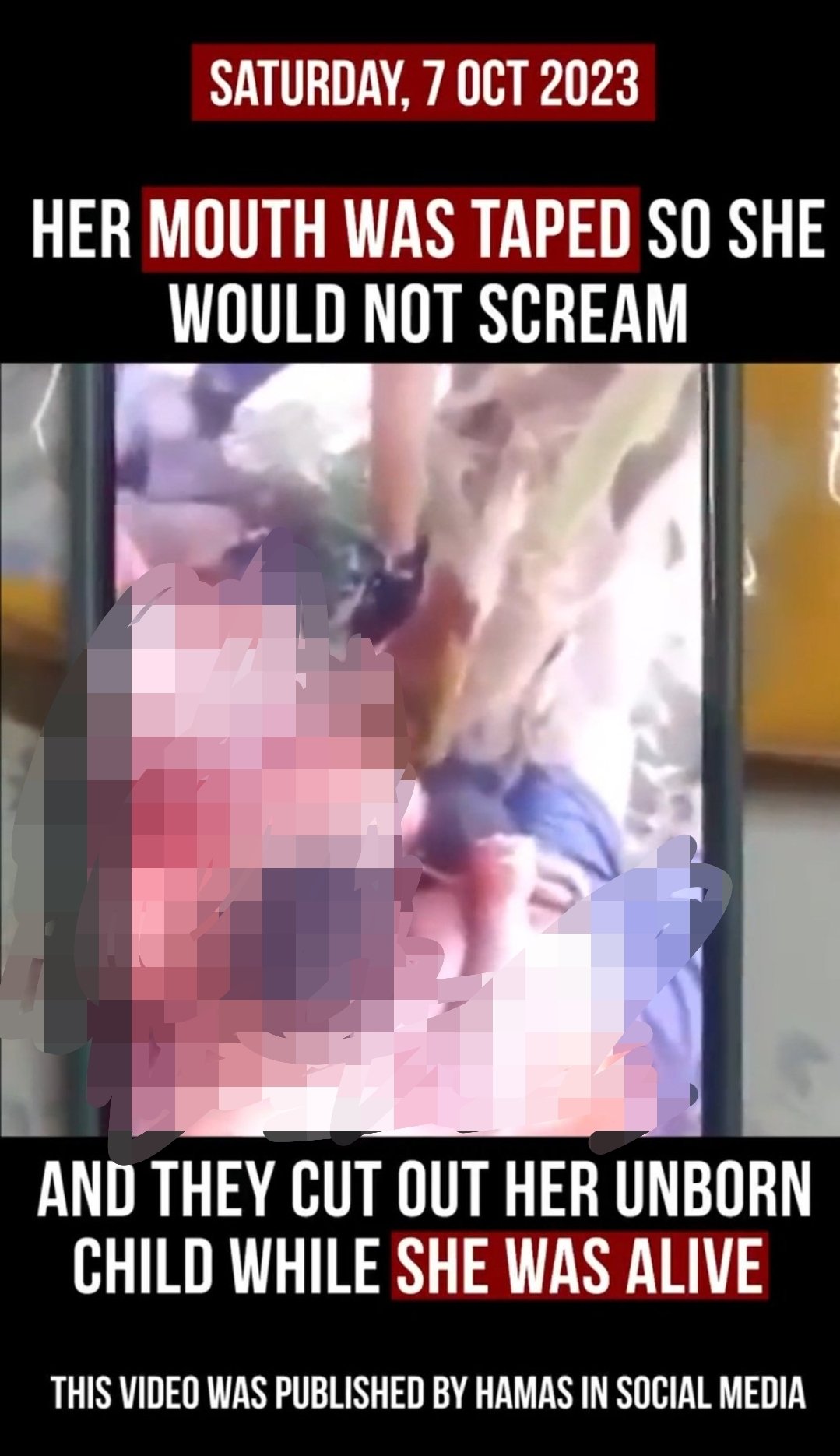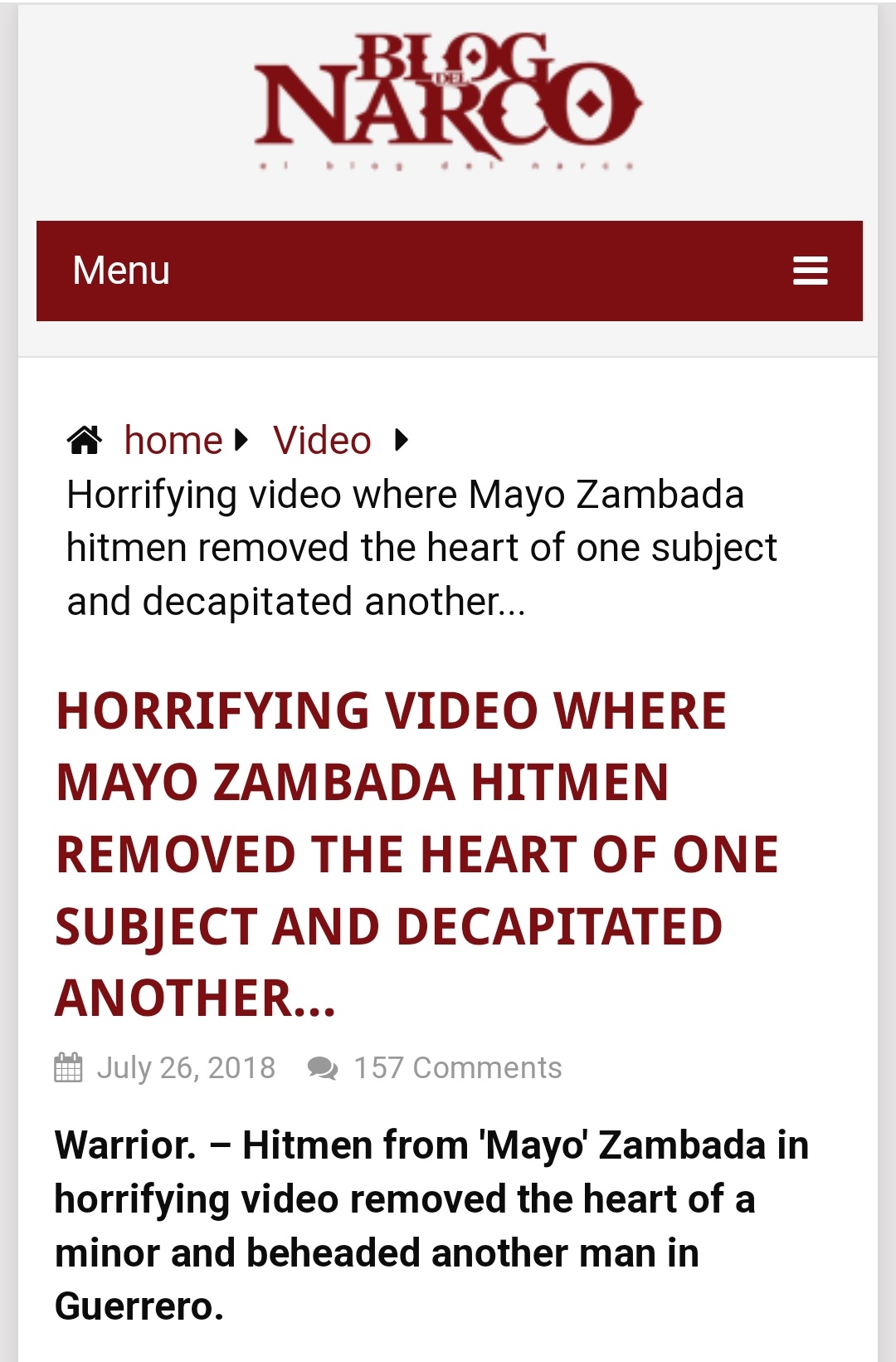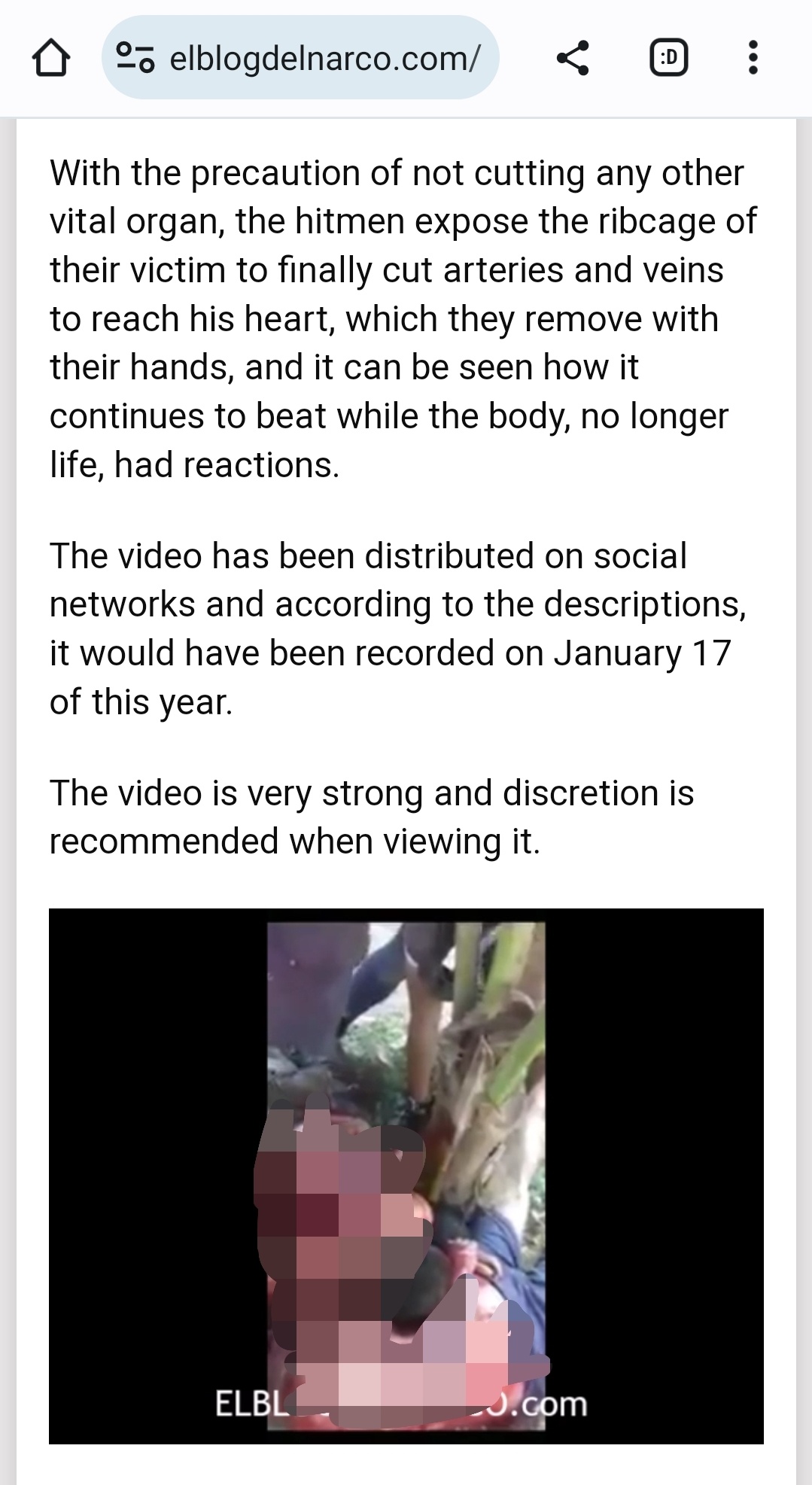 Notably, Goldstein used the video to justify Israel committing atrocities against Palestinians.
"Share it so the world sees what Israel must eliminate," Goldstein wrote. "Share it so that the Hamas Holocaust deniers are shown as frauds."
The video racked up around 180,000 views before Goldstein took it down.
"I posted a horrific video of a pregnant woman being cut open," Goldstein said on X. "Before I posted this video it was confirmed. Now I am double, and triple checking it's confirmed. And if it remains confirmed I will post it again."
"Hello @GoldsteinBrooke, That's not an Israeli Pregnant woman. It's an old video of mexican cartel removing the heart of a man," Alt News journalist Mohammed Zubair, who exposed her deception, commented.
The video, just like the "Hamas decapitated 40 babies" lie, was a fraud.
Read more at: InformationLiberation.com
Submit a correction >>